Detailing a Supra SA350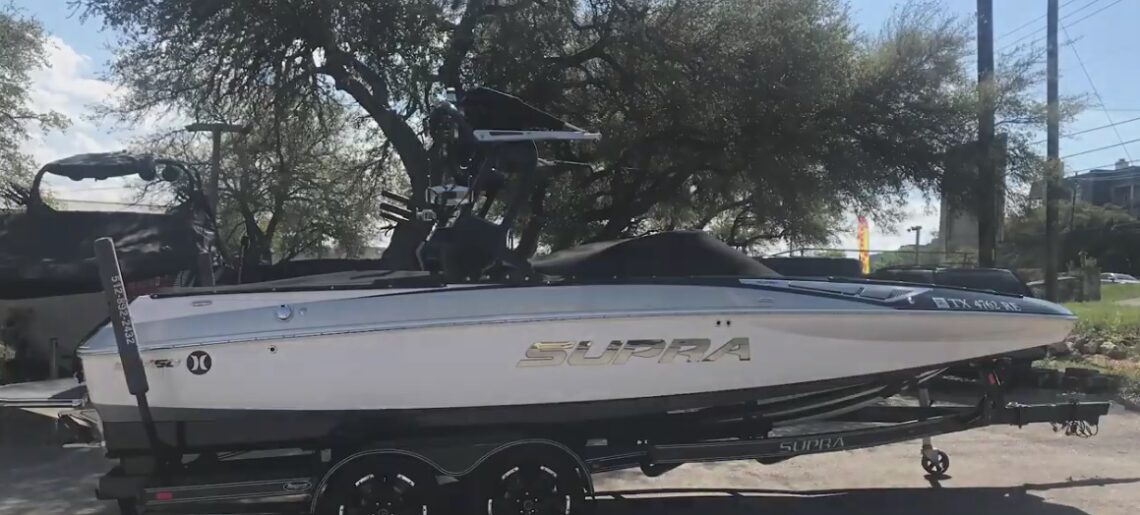 This 2013 SA350 powered by a 57MR V8 motor is just killer looking. It's got attitude and a very pleasing design to it and the interior is comfortable, accommodating and attractive. You can't beat that.
We did quite a bit of work on this boat during the detailing process. The hull was scrubbed and hand-washed first. Then we cleaned all of the interior vinyl and made sure that any cushions were cleaned up to standards.
Next we vacuumed out any and all compartments and proceeded with scrubbing the floor. Finally, the tower and bimini were cleaned and we performed a single-stage polish on the exterior.