Detailing a Bennington 2275 GL Pontoon Boat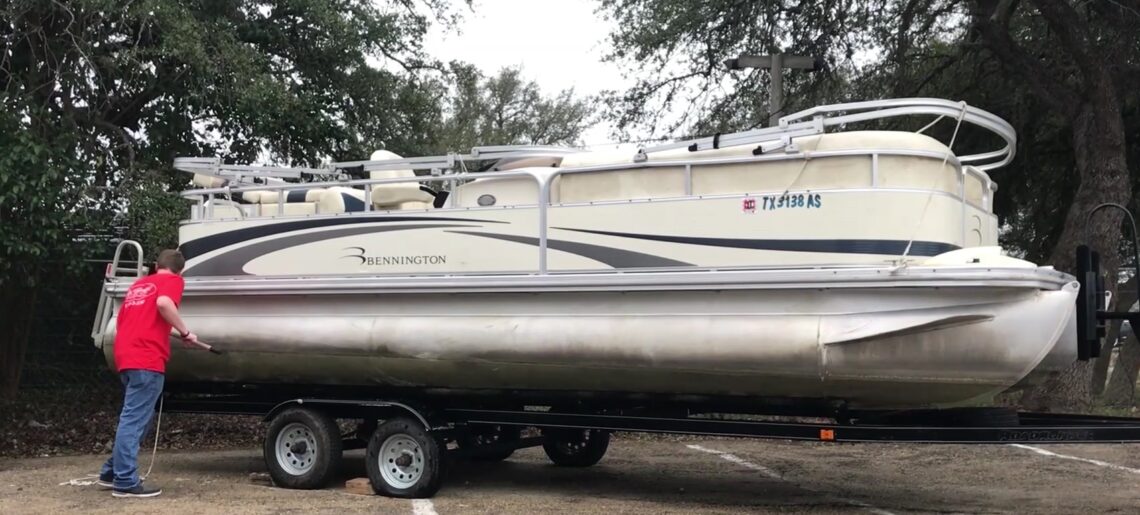 Today we got to detail a 2007 Bennington that measures 21 feet of pure fun. It's a nice fishing boat with a 50HP engine made by Yamaha; which can entertain up to 11 people if you so desire.
We acid-washed the pontoons, cleaned the covers and cleaned the bimini. Also did a full interior detail which included scrubbing the seats, UV protection and conditioning, cleaning all the wells underneath the seats and cleaning the carpet..
These Benningtons are really nice and casual and they even feature a fishing-rod holder upgrade; which is definitely a nice touch. This particular boat was fairly mucky, so we really took our time with the pontoons, because they obviously needed some lovin'.

Watch the video and you'll see the huge difference that a boat detailing can make. She went from murky and haggard-looking to brand spankin' new.