Tige Z1 Boat Cleaning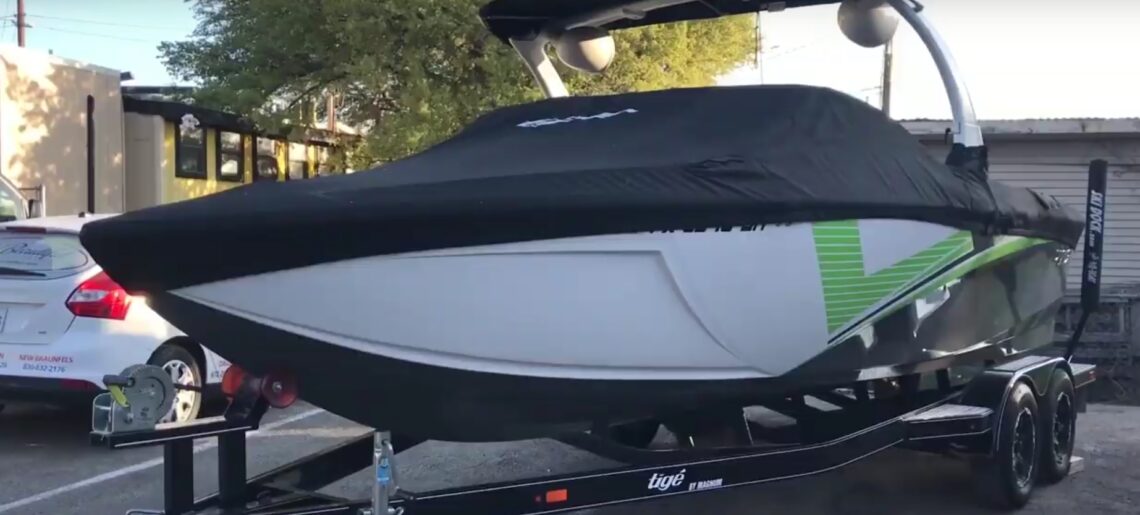 Recently we had a Tige z1 come through our shop. This boat is equipped with a Wet Sounds audio system and the legendary TAPS Surf System (Tige Adjustable Performance System); which gives you full control over the list, yaw, draw and the overall wake control. This boat is a wake boarder's dream!
Now it was time for us to step in and do-what-we-do. An in-depth boat cleaning was in store first, so we set to work power washing the cover, steam cleaning the exterior, cleaning down the vinyl throughout the interior of the Tige with an all-purpose cleaner and then cleaning the tower and bimini. Next, we vacuumed every, little crevice and compartment and conditioned the vinyl to keep it hydrated and fresh.
Overall the work was very satisfying and it's always a sight to behold when you get these boats, like the Tige Z1 out into the open and into the sunlight. They just gleam brighter than the sun!