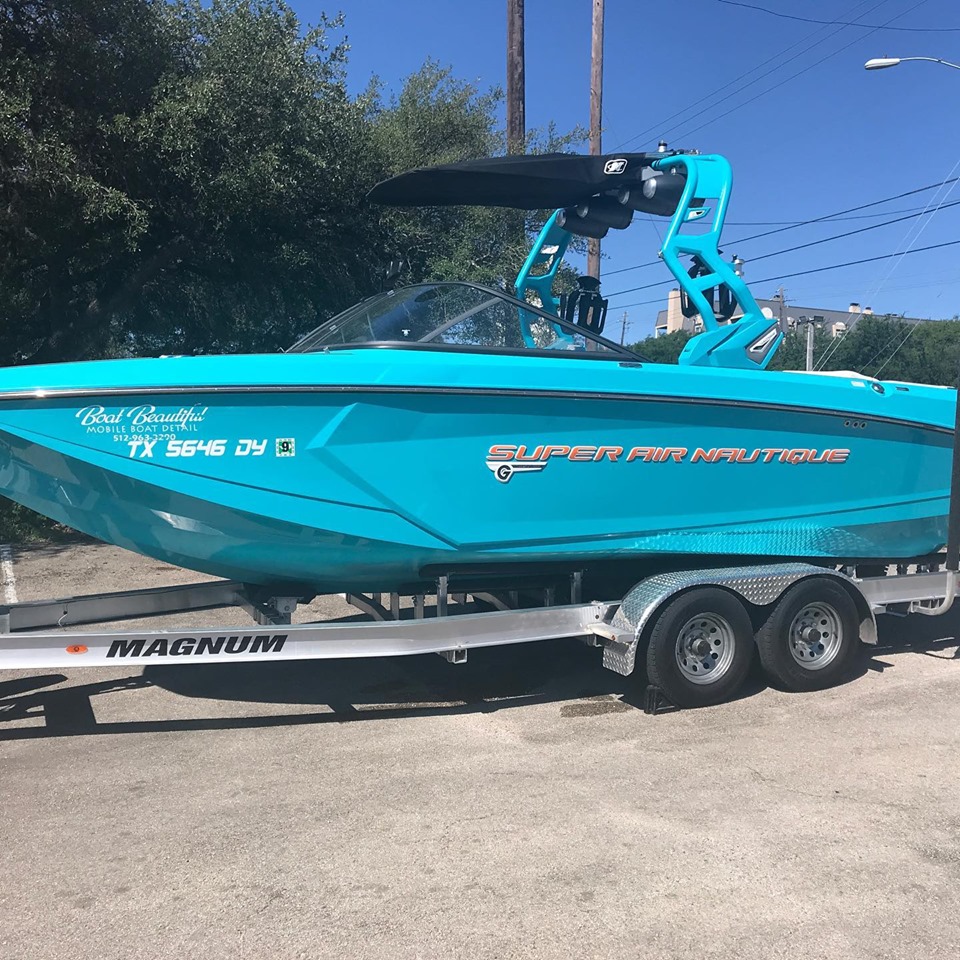 A 6.2L, H6 Direct-Injection engine churning out up to 550 horsepower and 545lb-ft of torque, coupled with 2,850 pounds of sub-floor ballast and the ability to customize your wakesurf waves and wakeboard wakes, the Super Air Nautique G23 stands alone at the top of the wake boat market.
Equipped with the 12.4-inch Linc Panoray screen with intuitive touch-controls, massive and offset from the dash to provide ease of use without having to work around your steering wheel. And let's not forget the JL Audio sound system that comes standard on this vessel. The G23 is available with the JL Audio M Series Elite stereo package which includes the JL Audio MM100s head unit, 6 JL M-Series speakers throughout the boat, a 10" JL subwoofer and an 8-channel JL amplifier. If you want even more JL marine audio goodness, you can upgrade to Nautique's M Series Studio Elite package for two 12″ subwoofers and their exclusive JL WaveFront™ technology featuring JL 6.5" M-Series speakers firing through a specially-tuned aperture at the base of the windshield.
Nautique has also seamlessly integrated their Nautique Surf System with WAVEPLATE® technology into the hull of the G23. The NSS allows surfers to switch sides without having to move people around on the boat or change up ballast. Nautique also offers the Nautique Surf Switch so you can change which side the wave is on whenever you'd like.
Whether you're a professional wakesurfer or just looking for a high-end wakeboat experience to enjoy, you'll find everything you could need or want in the 2018 Super Air Nautique G23. And if you own one of these gorgeous crafts and it's in need of some TLC, check us out for a free quote on professional detailing brought straight to your home, garage, or marina!